About ACT: Adaptive Container Technology
Despite the growing complexity and importance of today's critical components, custom injected molded containers are often overlooked due to the initial investment required. Although custom injected containers have always been the most cost effective way to handle your components when the "total cost" of programs are evaluated, other means are often chosen for handling components due to initial costs despite inferior performance. ACT allows the cost effective design and manufacturing of custom solutions required by today's complex components.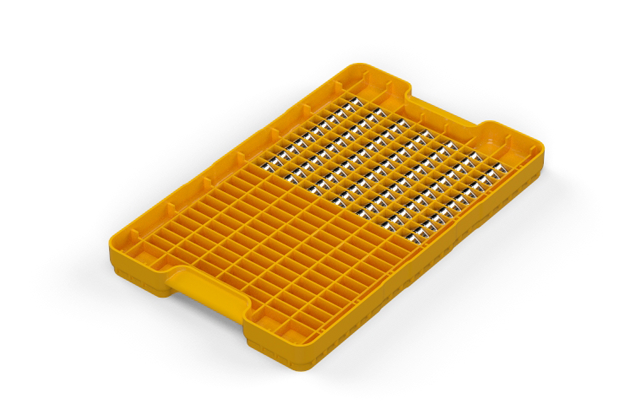 A final custom design in half the time
---
ACT not only describes a container technology, but also a design process, based on over 30 years of experience, to conceptualize, design, and manufacture world-class returnable containers. Once we have designed and installed your ACT Proprietary Platform, every custom container is developed according to our methodical approach and will exceed performance expectations. By following our process and submitting the necessary data, we can provide a final custom design in half the time.
Cost

Life expectancy

Durability

Flexibility

Protection

Debris elimination

Tolerance